FREQUENTLY ASKED
QUESTIONS
Can anyone go sea kayaking?
---
Anyone can go kayaking. Your guide will tailor the day to match your ability and aspirations.
---
Will I get wet? Do I have to capsize?
---
You are unlikely to fall in, but your guide will quickly put you back in your boat if you do. You will not be made to capsize (unless you really want to!)
---
How do I pack my kayak for a multi-day trip?
---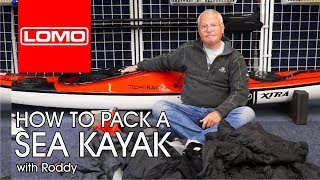 ---
What kit do you provide to go sea kayaking?
---
All technical and safety equipment will be provided. - Top quality sea kayak - Lendal/ Celtic or Werner paddle - Buoyancy aid - Spray deck - Wind/ waterproof kayaking spray top - Drybags for your kit - Wet suit if required
---
What kit do I need to bring to go kayaking?
---
To wear: - Warm thermal leggings or lined trousers - Warm thermal base layer top - Fleecey mid layer - Warm hat - Waterprood overtrousers - Old trainers/ water shoes or neoprene boots (they will get wet) To bring: - A full change of clothes (just in case!) - Lots of layers to stay warm - Water bottle and flask - Packed lunch - High energy snacks or chocolate bars - Sun block and sun glasses (on a tether) Don't: - Weat glasses or sunglasses without a head band - Put mobile phones or car keys in your pocket or buoyancy aid - Wear jeans or cotton hoodies - they are cold and heavy when wet - Take a camera on the water unless waterproof -
---
Is sea kayaking safe?
---
The sea is a potentially dangerous place at anytime. You will, however, have a highly trained and qualified guide who with you who is skilled in rescue techniques and outdoors 1st aid. The guide will be carrying a full suite of safety gear, including VHF radios, flares, locator beacons, 1st aid kits and tow ropes. You will discuss the weather and conditions each day and mutually agree on the plan.
---
Will I see any wildlife?
---
The area is a haven for wildlife, you will almost certainly see seals and numerous sea birds including diving Gannets. We may see puffins, otters, Sea Eagles and Golden Eagles depending upon the route and good fortune.
---
Do you offer qualifications?
---
We can provide the British Canoeing, Start; Discover and Explore Awards. We also specialise in the Sea Award and Coastal Sea Award; as well as Coastal Navigation & Tidal Planning, and Sea Leader Training and Assessments. We are now running the full suite of British Canoeing Guide modules and Guide sign offs. Additionally we can provide the Foundation Safety & Rescue Training and the Paddlesport Instructor Award.
---
What first aid qualifications do you offer?
---
We provide numerous courses, all certified by Rescue Emergency Care. We can do 1 day basic 1st aid and Emergency 1st Aid at Work; two day Outdoor Emergency 1st Aid; three day Sea Kayak 1st Aid with Enhanced Skills and Advanced 1st Aid. All course over 16 hours are widely reognised by all the national governing bodies. All courses are taught by an experienced Wilderness Emergency Medical Technician and Rescue Emergency Care Advanced 1st Aid Trainer.
---
What is sea survival for sea kayakers?
---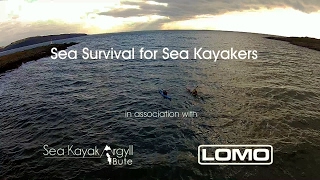 ---
How does wild camping work? What kit do I need?
---
In Scotland our access laws allow us to camp anywhere. We specialise in wild camping and will gladly help you learn how to be comfortable in the wilds, how to leave no trace that you had camped there and ensure that the wilderness is left in a pristine condition. Wild camping from a sea kayak is not uncomfortable - the boat carries the kit and wieght, so you can carry those essential comfort items. Your guide is highly experienced and will provide you with comprehensive kit lists, advice on meal planning and show you everything you need to know, from how to correctly pitch your tent to how to 'use the facilities.' We can throw in some coastal foraging and kayak fishing as well if desired!
---
What qualifications does the guide/ coach hold?
---
Lead guide and coach Phil holds the highest possible coaching and leadership qualifications for Sea Kayaking in the UK. Phil is a British Canoeing Advanced Sea Leader, as well as an Advanced Performance Sea Coach. Additionally he is an International Sea Kayak Guide Association Guide; a Rescue Emergency Care Advanced 1st Aid Instructor and WEMSI Wilderness Emergency Medical Technician. In addition to watersports, Phil is a Rock Climbing Instructor and Mountain Leader; Mountain Bike Leader; Canoe Coach; and RYA Coastal Skipper. With over 25 years of experience leading people in remote and austere environments all over the world, you will have a safe and fun adventure!
---
What about COVID 19?
---
COVID 19 presents a unique problem, but one that is manageable. We ask that all customers self-certify that they have been symptom free for 14 days prior to attending any event, course or trip. Our guides will also be 14 days symptom free. All equipment will be disinfected after each trip, and all clients will have sole use fo that equipment with no requirement to share. Social distancing measures of 2m will be in force throughout the trip. In the unlikley event of a rescue being required, Sea Kayak Argyll & Bute guides and coaches have a variety of measures to mitigate and will conduct a rescue that minimises the risks of cross contamination and maintains social distancing. These measures will be changed and adapted as further evidence and guidance is received.
---
---